Accelerated NLP+® 14-Day Multi Certification Master Practitioner TrainingIncludes NLP+®, NLP+® Coaching, Coaching Values Instrument™, Time Line Therapy™ and Hypnotherapy Certifications at the Master Practitioner level

Join Tabassum for the next step in your NLP+® journey, taking your development to a whole new level. This means that your use of NLP+® together with the associated techniques that you have already learnt, and the new techniques that you are going to learn, will become so much easier and more graceful. This is the latest amazing 5-certifications-in-one NLP+® training, using the proven accelerated format created by Dr Tad James the co-creator of Time Line Therapy™. Yes, at the end of this course you will be Internationally Certified at the Master Practitioner level in NLP+®, NLP+® Coaching, Time Line Therapy™ and Hypnosis and receive Certification (Intro level) in Dr. Clare Graves' Values System.
WHO IS THIS TRAINING DESIGNED FOR?
If you want to take your own Personal Development to the next level of thinking this is the course for you. We also recommend that if you wish to practice as a Coach/Therapist that you attain this level of Mastery. This will give you increased flexibility and credibility with clients and allow you to produce even more exceptional results.
To be eligible for and to take full advantage of the development opportunities offered by this course you need to be certified to Practitioner level in NLP+®, NLP+® Coach, Time Line Therapy™ and Hypnosis to the standards recognised by our certifying bodies. If you do not have any of these certifications contact us and we can help you achieve them.
IS IT POSSIBLE TO LEARN IT ALL IN 14 DAYS? WHAT DOES THE COURSE CONSIST OF?
The FasTrack™ accelerated training format was designed by Dr Tad James who has been at the forefront, leading in the development of NLP over the last 30 years. He designed the course using the technology of NLP, Time Line Therapy™ and Hypnosis to enhance the learning experience and allow you to learn quickly, easily and effortlessly. That is how it is possible to be certified in two modules of 7 days.
THE COURSE CONSISTS OF DISTINCT ELEMENTS:
Pre-course study
A first module of 7 days live training
Completion of a modelling task and
A second module of 7 days live training which includes your assessment and certification.
THE NLP+® MASTER PRACTITIONER CERTIFICATION INCLUDES:
Review of NLP+® Practitioner themes
Integration of NLP+® and Quantum Physics
Integration of NLP+® and Cartesian Logic
Quantum Thinking Skills
Quantum Linguistic Language Patterns
16 Sleight of Mouth Language Patterns
Advanced Utilisation of Language
Meta Programs – The Basis of Personality
Personal Values – Elicitation and Alignment
Advanced Strategies – Elicitation and Installation
Advanced Parts Integration
Prime Concerns – Resolving issues at the Deep Unconscious
Advanced Submodalities
Compulsion Blowout
Designer Swish Pattern
Allergy Clearing Model
Logical Levels of Therapy
Presentations Skills – Theory and Application
The 4Mat Training System
Modeling – Theory and Application
Board Break
Personal Breakthrough Session
THE NLP+® MASTER COACH CERTIFICATION INCLUDES:
Review of NLP+® Coach
Utilisation of the Clare Graves Values Levels in Coaching
Creating Your Future® Master Coaching techniques
Powerful Coaching Tools:
Personal Strength Assessment
Internal Drive History
The Effectiveness Check-List
Restructuring questions for change
Setting Tasks for Success
How to set up an Effective Coaching business
How to market your Coaching business
THE TIME LINE THERAPY® MASTER PRACTITIONER CERTIFICATION INCLUDES:
Review of Practitioner Time Line Therapy®
Elicitation of the Time Line
Discovering the Root Cause
Releasing Negative Emotions such as Anger, Sadness, Fear, Hurt and Guilt
Elimination of Limiting Decisions and Beliefs
Letting go of Anxiety
Fast Phobia Model
The Drop Down Through Technique
Point of Resolution Technique
Using Time Line Therapy® for Regression
Time Line Therapy® for Health and Healing
The Relationship Paradigm
When is a Client a Client
Setting Tasks for Success
How to take a Detailed Personal History
How to conduct a Personal Breakthrough session
How to Creating Your Future® Techniques
THE HYPNOTHERAPY MASTER PRACTITIONER CERTIFICATION INCLUDES:
Review of Practitioner Hypnotherapy
Trance Depth Indication
Suggestibility Tests
Hypnotic Patterns of Indirect Suggestion
Eriksonian Permissive, Indirect Inductions
Estabrooks Authoritarian, Direct Induction
Elman PreTalk and Induction
Using Multiple Embedded Metaphors
Deepening Techniques
Convincers
Contra indicators for Hypnosis
Post Hypnotic Suggestions
How to Induce Full Body Catalepsy
General Pendulum Paradigm for Healing
Are you an amazing coach?

Have you hit the glass ceiling with interventions and therapeutic techniques?
It is all going SO well - you ahve been coaching for some time and you are having some phenomenal results but you are watching other coaches get faster, long lasting more deeper and impactful results and so you need to recomend someone else that an do that for them.
The basic level of coaching has taken you to some phenomenal places but now you want to introduce trainings but you are lacking the extra skillset.
You need to push your clients further but helping them get to their results but the truth is you have used everything in your toolkit and it's not hitting the mark anymore.
Your clients love you and they don't want to work with anyone else because they know like and trust you - it has taken such a long time for you to build the relationship and the rapport and now you did all the foundational groundwork you will have to pass your hard earned work to someone else who is qualified to give them a more deeper intervention, meaning you are also hitting a glass ceiling with your income.
It doesn't have to be that way!
There is more!
I was that coach who put in all the hours laying the foundations and then had hit a wall with my clients. I resisted to pass them to another coach but the truth is I was well out of things I could do with them.
I was feeling frustrated because they told me how they didn't want to go to anyone else, they didn't resonate with anyone else and that they didn't want to have to share their entire personal history again

`I get it - I was frantically looking for another coach to help me too until she took this training. and when she did, let's just say my success went through the roof.
This is what I want for you too
When a client build that connection with a coach the likelihood is they won't want to stop working with you unless you can't provide them with the transformation they are looking for.
I am not sure why people say you don't need these qualifications to be an amazing coach because I can see very clearly who hasn't done this training in the coaching world.
Their transformations are just like dipping the shallow end of the swimming pool, when all you want to do is get immersed in the deep end. Overcoming that fear that you really can swim without the arm bands and you have built the strength and resilience within your own body to keep working and swimming from one stroke to another.
Every successful person is required to think differently so as you evolve as a business owner and as a coach to really stretch your way of thinking and get you the results you want in your life - you will need to uplevel your thinking.
Within this training we cover the values system which is a complete game changer when it comes to providing transformational experiences to your clients
As you personally transform to the next level you can then start to take high ticket clients who you will be able to provide long-term and sustainable transformation
This framework takes coaching to new heights allowing you to assist clients on a much more expert level
You get to experience your very own breakthrough in any area of life that you choose and you get to practise your new skills in a supervised safe space as a Master Coach, qualifying with complete confidence of the process.
You will also gain skills to coach yourself and recognise your own limitations and how to breakthrough them and given a very simple structure to get you helping your clients in the exact same way!
The great thing is here you are not just gaining one expert level certification but 4. It means you will be able to help people get rid of chronic pain as well help your clients to create and align successful personal relationships.
Every process is structured and taught in a way that will help you to become an effective and expert coach using powerful coaching tools.
So if you are done playing small and really want to maximise your earning potential as well as the impact you can have on your clients within the realms of your coaching practise and beyond then this training will get you to that place.
So you get to have the big income but with truly having made a difference in people's lives, doing something that matters
You also will be part of a group which will support you to become the best coach you can be - sharing best practises, experiences with other expert coaches to help you on your journey
All you have to do is show up to this 14 day live training, you can roll up in your pj's and there will be no one to tell you that you can't because that is one of the many benefits of completing the training from the comfort of your own home.
You will also be able to work with people worldwide after learning this way as the training will empower you with how to use all the techniques over video/phone
I made the investment back from just 1 coaching client and my client had phenomenal results, here us what she had to say:
"This Lady right here. How do I put this into words. She guided me and my outlook to everything changed . It became Happy it became Positive it became Attractive. Tabassum helped me in tackling my ED. I was at such a stage where I felt like this will never go or nothing could help it and my health was going downhill. This has changed so much and I cannot explain how grateful I am to her and myself for all the worth put into this. I have been through counselling I have been told to take meds to calm anxiety and boy am I glad I rejected it all because I knew that strength was in ME. She helped me to see this and brightened my days. She's made me more independent and one happy Woman. So grateful a million time for God putting her on my path she came just at the right time and all she has taught me is going to help me further too and more so... this is the part which will make you all more intrigued... it helps my children MASSIVELY. It will strengthen all your relationships to a whole different level !"
This client got in touch with me just as I was qualifying at Master Level and actually knowing what I know now I didn't have enough in my toolkit at Practitioner level to help this specific client - so imagine my delight when I realised I was now fully equipped to help a client achieve her goals at an expert level.
My training was completed online as we went into complete lockdown - otherwise my course fee would have had additional costs of a hotel or other accommodation for up the two weeks, travel costs, time off work, food and eating costs, car parking, leaving the family and children for a significant time worrying about if they had remembered their PE kits on the right days etc.
So you practically save an additional £2000 - when I had the opportunity to do this online I wondered why is this not accessible for everyone? Especially Mums and working females with commitments!!!
So I bring to the table all my knowledge to train you with an amazing set of tools that can help practically any client you will come across and all I ask for in return is your commitment, your attention and for you to show up (dressed in your pyjamas from the waist down if you have to) to absorb and learn all the amazing content!
I will personally help guide you through the most simple process of coaching where you never need to feel imposter syndrome again or never feel can I really help this person! You will have ALL the tools.
All you have to do is BOOK HERE and speak to a member of the team
The only prerequisite for this course is you do need to have an NLP Practitioner Certificate recognised by the ABNLP
Training schedule for Sep 2021- July 2022
NLP Practitioner
13-17 September (2 spaces remaining)
8-12 November (Booking Now)
7-11 February (Booking Now)
23-27 May (Booking Now)
Master Practitioner
10-14 & 17-21 January
6-10 & 13-17 June
Your Instructor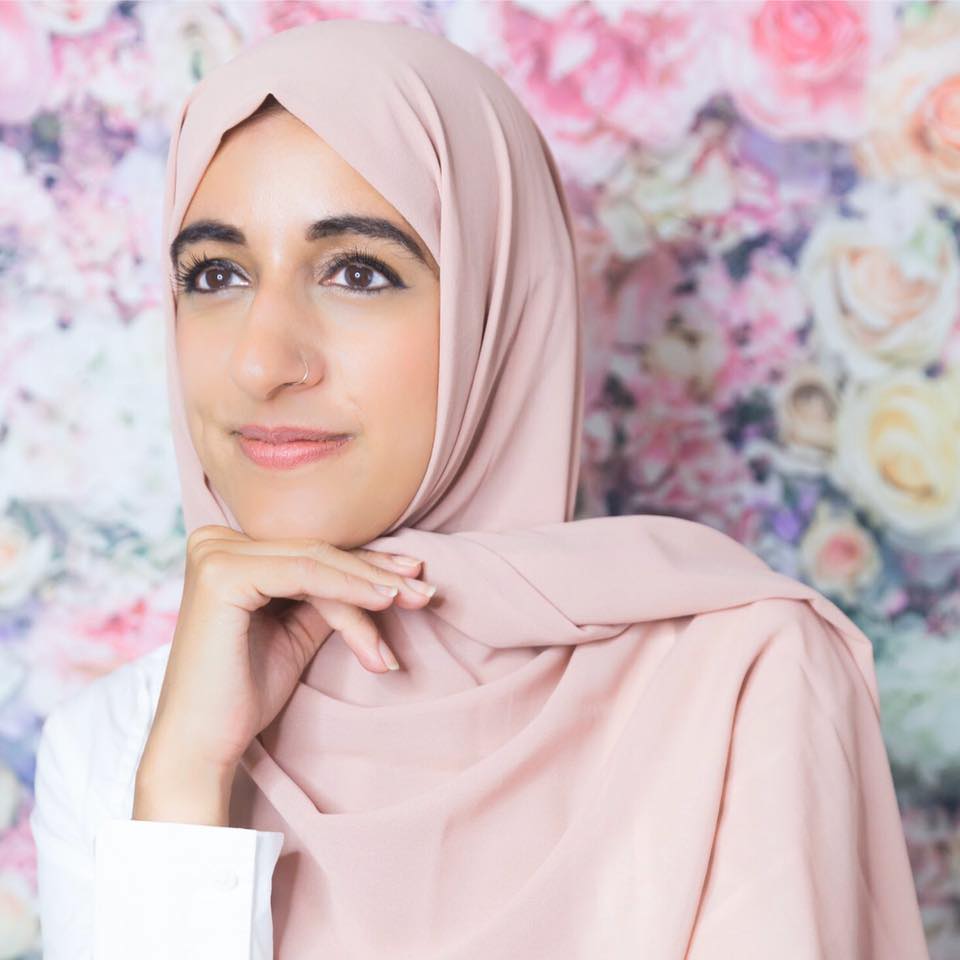 Tabassum is an Emotional Mastery Coach who is passionate about helping women. She dedicates her time and energy to help women become more empowered and emotionally resilient. A multiple best selling co-author and a recognised leader in her niche, self-esteem her drive is to help women master their emotions with her tailored programs and one to one coaching. She takes women through different stages of self-discovery so they gain a deeper understanding of self. On this journey, they acquire the tools to take control of their lives and are guided to take power from all of their experiences, generational traumas are healed, self-sabotaging habits are broken and techniques are put into place to nurture emotional growth. They are left with the understanding of all the what's and why's of their lives, taking them to self-mastery.